Last year, Rosy appeared in various venues in the UK, and even went as far afield as Shanghai (yes that's in China) with Kite, a beautiful children's show that wasn't just for children, produced by The Wrong Crowd.
More details and a gallery of lovely production shots on The Wrong Crowd's website.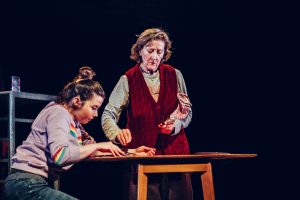 Photos by Matt Austin.